So, there I was middle of last week, minding my own business, sitting at my desk working on something when my cell phone rang. It was the president of Keep Terrebonne Beautiful (main sponsor of 2nd Annual Pyrate Day) saying that he had just had an EKG and was on the way to the hospital at that moment. While my concern over his condition was serious, my concern over how in the world I would step into his shoes and take over all his duties for Pyrate Day without any of his notes was equally as serious.
Set at the downtown Houma marina on the banks of Bayou Terrebonne, it was the perfect location for the event and had the potential to be a grand day. Pyrate Day was to be much larger this year, with a raft race, a dozen hand-craft vendors, three local food vendors, a children's tent, and three bands. As Executive Director of KTB, it was my job to make sure this event took place, as we already had about three months of planning invested in it–not to mention co-sponsorship with the parish and the Regional Military Museum, plus multiple advertisements in print, online, and on radio. I called KTB treasurer and friend, Dr. Bee, in a panic. After she talked me off the ledge, we split up the duties and then set about pulling the event together.
The day of the actual event, I was so busy organizing and troubleshooting, that I didn't get to take my usual boat load of photos, which, by the way, felt very strange! I did manage to borrow a few from those posted on Facebook. As usual, Capt. John Swallow, Q.M. Seika Hellbound, (founders of NOLA Pyrate Week) and Master Gunner Irish Tortuga all stayed at Camp Dularge. If you would like to "meet them" a little more up close and personal, then hop over to WWL TV's news feature 504 on the Pyrates.
The inaugural "Recycled Raft Race" featured two age groups in two categories for the rafts had to be made constructed from 70% recycled materials, none of which could have previously come from a boat of any kind, including sails. Below is Boy Scout Troop 311 and the brave boaters and winners of the race are Logan Gautreaux and Zach Riche`.
"All Things Peppers" was one of those vendors that really caught my attention, and I hope to do a piece about them soon. They grow their own peppers and make candied peppers, pepper jelly, and pepper vinaigrette, all delicious as can be. Oh, and they introduced me to ghost peppers and scorpion peppers, although I didn't try either one, yet!
"Lights, Lamps, and Lagniappe" is another little homemade business owned by a woman named Dena. I hope to do a feature about her and her work soon, too. I love her little fish lights and ended up with three because I couldn't decide on a color. Aren't they cute?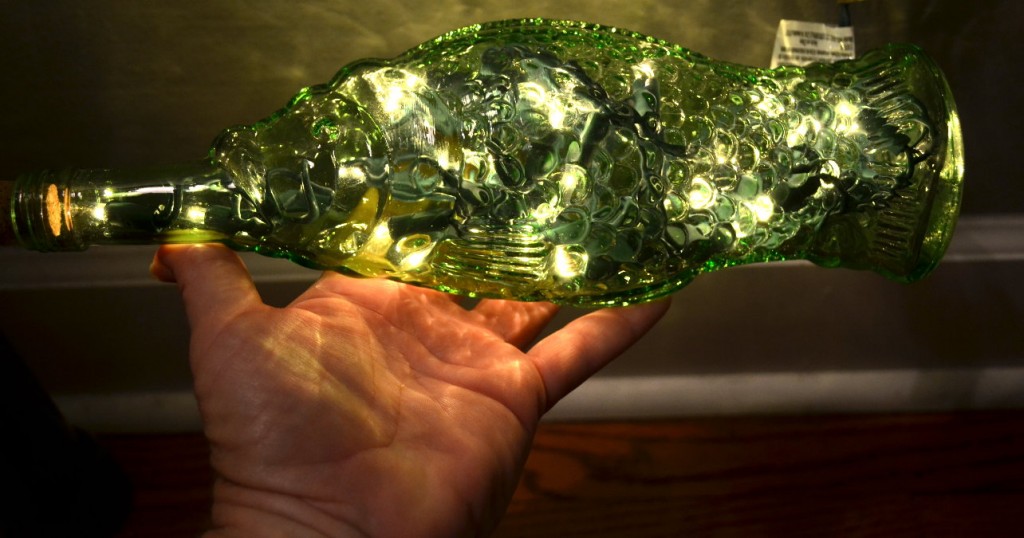 Another unique vendor for the day were the Blanca Isabel purple-rice folks. You can read all about the natural purple rice and its health benefits here. Courtesy of them and Capt. John Swallow, I'm going to give away a free bag to someone in the comments section of this post OR a jar of ghost pepper jelly.
We managed to get in about 4 hours of festivities before the rain put a slow end to things. I would like to personally thank all the vendors and crafts people again for being such troupers and braving the rainy-weather forecasts. Big thanks also to the Whiskey Bay Rovers who came all the way from Lafayette and provided our only music for the day,. A big bayou thanks to my family and friends who gave up a Saturday to help out: Dotter, Jenny, Kay, and Steph. And last but not least, many thanks to Dr. Bee for keeping me sane through the entire thing! (Special thanks to KTB President M. Porche, who is recovering nicely from his hospitalization last week.)
Please be sure to leave a comment to be entered into a random drawing for a bag of Isabel purple rice. It is soooo good!
Ahoy, mates!
BW