7th Annual Bayou Dularge Trash Bash a Trashing Success!
A dog, a dumpster, door prizes, a Higgins, and a 75 energetic volunteers.  That's all it takes to have a successful bayou cleanup!
You just never know what you're going to find–trash or treasure–during a trash bash down the bayou.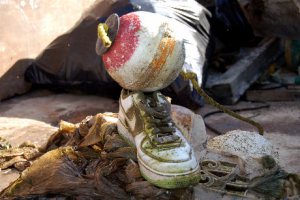 The weather treated us well with a nice breeze and plenty of sunshine and blue skies.
The only unwelcome volunteers were the biting gnats.  Check out that innovative gnat net.
And on we go, letting the photos tell the story of a fabulous day of serving community.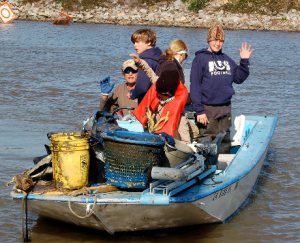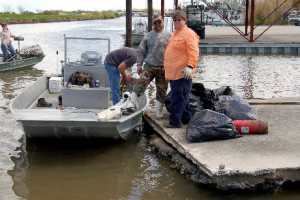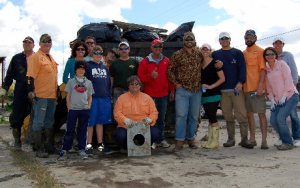 Isn't she lovely?
One more successful Trash Bash hits the books.  Thanks so much to all the sponsors and volunteers!
For the bayou,
BW
(PS:  for the faithful readers, I didn't get to plant mangroves on Raccoon Island.  They had me scheduled to plant on Sunday, but they finished up late Saturday afternoon, much to their joy and much to my disappointment.)