Before I poison my family.  I mean, I would not do that on purpose, but I really do need some help.
You see, I'm making Geraldine Fletcher's old-fashioned, southern style, cornbread dressing from scratch, which starts with the boiling of the chicken.  Seems I recall my mom always threw a few bay leaves in the water, right?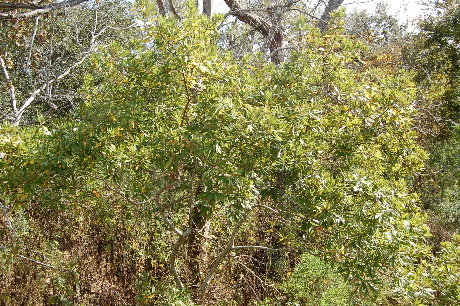 Well, I don't have any, but there is a tall tree just outside the back porch that looks like a bay tree whose leaves smell like bay when crinkled in my fingers.  So, I ventured out into the tall weeds, jumped up and pulled off a small branch of the leaves.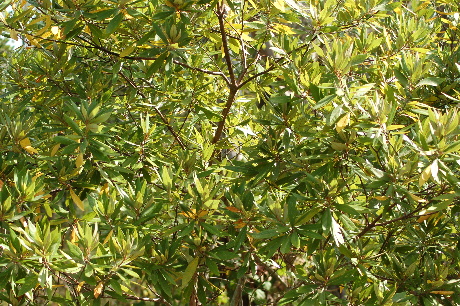 I brought the branch inside and looked closely at the leaves, and looked in my Louisiana plants books but did not find a bay tree listed.  So I did a Google search.  I was feeling rather confidant that I could throw a few of these into the pot, until I read the sentence about a couple of poisonous laurel trees that could be mistaken for bay.
While this tree does not resemble the Google images of the laurel trees, I hate to poison my family over something that I'm only going to take out of the broth and discard anyway.
But I just know that one of my down-to-earth readers who has one of these trees is going to tell me that from here on out, I will have an endless supply of bay leaves.
At which time, I will climb the ladder, harvest more stems and hang them in my attic to dry, sort of like Belizaire the Cajun did with herbs in his kitchen.  (I love Belizaire the Cajun, but that's a secret, so don't tell.)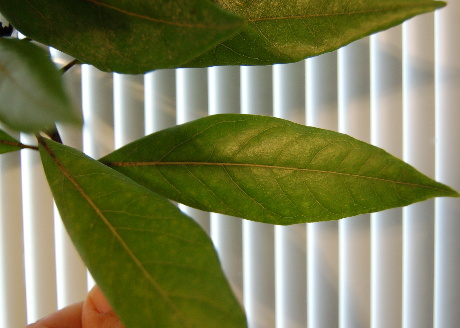 Meanwhile, take a gander at this closeup and tell me whether or not these are bay leaves.  I guess I need to do some more homework before there will be a definitive answer.
And if you're wondering why I'm cooking so early, it is because Dotter is hosting an early Thanksgiving Dinner at her house Friday night while both her brothers are  off the boats–they will be back on the boats on turkey day.  I'm in charge of the cornbread dressing and the sweet potato casserole.
When will you start cooking for next week's feast?
Thankfully,
BW