Yes, I'd like to have someone rescue my homestead; if only I had a homestead TO rescue. As the veteran blog followers know, we've had some struggles staying put where we are down here in the coastal marshes of south Louisiana. Oh yes, we stay by choice, because no matter what else is going on in the world, we can ALWAYS find something to eat in the bayou; like fish, crabs, shrimp, and so on. It is the land that we have trouble with, but why is that?
We moved to our three acres on Bayou Dularge back in 1996 when our youngest son was but a wee infant. Eventually, I attempted gardening, then kept bees for several years, and had
chickens up until the last duo of destructive hurricanes in 2008. Maybe some of you newer readers have no clue that not long after Hurricane Katrina wreaked her havoc on New Orleans and points south in 2005, Hurricane Rita flooded our coastal communities with a nine-foot surge, putting about a foot of water in our home, which was then four feet off the ground. Picture that: five feet of standing, putrid water that hung around for weeks.
We rinsed out our home with a water hose and pushed out the mud with brooms. Then we sprayed everything with bleach, even underneath the house, and moved back in after it finally
all dried out. We still had bees and chickens, but no garden. Before we could fully recover, along came another dynamic duo of hurricanes–Gustave and Ike in 2008. Again, we had a foot of water in our home, the chickens were wiped out, as were our bee hives and the citrus trees. Talk about discouraging.
My desire in 1996 was to create our own little homestead down the bayou; and although we might never be completely self sufficient, we could provide much of our own food. Alas, that was not to be, because in 2009 my husband, The Captain, was relieved of his US Coast Guard license to run big offshore
boats due to a medical condition, which he suffers from to this day and prevented him from ever being employable in the boating industry (or at all). In the summer of 2009, and with two sons still at home; one age 13, whom had been home-schooled up to that point, and a 17-year-old son with Down's Syndrome, I became the bread winner. I sent my youngest son, then 13, to public school in August, which was a difficult transition, to say the least.
No doubt things at that time might have been financially easier if I had been able to maintain my little homestead, but going through those two major flood events took a lot out of me. I
have continued to try to make a living down here using the resources at hand, but that has left no time to create a homestead. The one thing I did accomplish, however, was that in 2010, with the insurance funds and the help of the Road Home program, I designed and oversaw the construction of a hurricane-proof house up on pilings, or stilts as some folks call them. The house is built of steel with metal siding and is 12 feet off the ground. Equipped with roll-down storm shutters, we no longer fear being looted or flooded when we leave during mandatory hurricane evacuations.
Fast forward to now and my stumbling upon an episode of
"Homestead Rescue" last week. I don't watch much TV, but that night I was looking for a distraction from the night-time reading I've been using as a mental escape, and the show caught my attention. I watched with envy as a couple attempting to live off the grid were aided by a family the TV show hired to assist those struggling with the fulfillment of their dream to be completely self sufficient. While I watched, all my abandoned dreams of having a garden, honey bees, chickens, and citrus and fig trees came rushing back to me. Oh, never far from my idle mind, it was easy for those lost hopes to come flooding back!
And then this morning, I open my email to find a letter from a casting director of THAT VERY SAME TV SHOW! What are the chances, I wondered as I read, that they might be willing to help me see those dreams fulfilled? Not sure because the premise of the show is to help those who are struggling to live that life successfully overcome all the obstacles and live their dream.
So, I'm offering this opportunity to any of my readers who might qualify or may know families in the state of Louisiana who are currently living off the grid but need help overcoming the obstacles that keep them from being completely self sufficient. Do you know anyone like that? If so, please contact them, encourage them to contact me using this Contact Box, click "something else", type in their information, and I will put them in touch with the casting person who emailed me.
How's that for exciting? Even though my dreams of a homestead might never be fulfilled, I would be thrilled to help other Louisiana families reach their goal and fulfill their dreams! Meanwhile, I continue to do what I can to support my family, to care for my husband with Alzheimer's and to encourage my wonderful son with Down's who now goes to work in town every day making salsa and pepper jelly at Terrebonne ARC.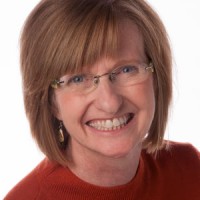 Comments after this blog post are welcomed and encouraged. This month's blog sponsor is well known Louisiana author Judy Christie. Judy is a motivational speaker and author, life coach and consultant, blogger, and book review writer for the Shreveport Times. She has authored eight fiction books and the Hurry Less-Worry Less non-fiction series. I have read two of Judy's books, thoroughly enjoyed them both, and look forward to reading her next book about Wreath. For a chance to win a copy of her Wreath, a Girl, please leave a comment below!
So, let me hear from you!
BW