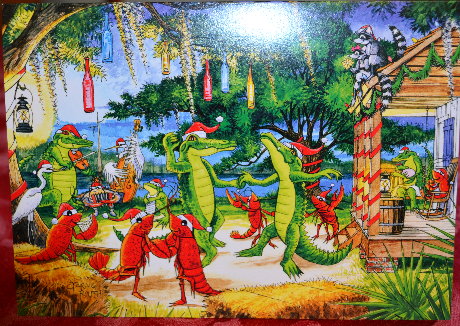 I'm sharing my favorite Christmas Card with you to wish you a very Merry Christmas from the bayou.  The family is all here (except for oldest son who is stuck on a big tug boat) and we are about to have our traditional brunch of sausage balls and cinnamon rolls, spiced tea, and coffee.  And then we are going to open gifts.  
We are expecting tornadic weather, so that might curtail our trip over to Bayou Grand Caillou to visit our Houma Indian family, including Elder MawMaw, 96!
I'd sure like to know what you're doing today.  So, I'll be back here this afternoon or this evening checking on y'all!
BW