June Hodge-Podge and Giveaway
I know it's not yet the official first day of summer, but tell that to the near 90-degree temperatures we're enduring today. This past week, I've worked with a lady carpenter replacing all the sills under the front porch of Camp Dularge. Man oh man, did we do some manly work, including the use of jacks to raise the porch so that we could push out the old lumber before replacing it with new. All we have left to do is paint the columns and the porch boards. We were on a roll and would have finished Friday, but we got rained out.
The beautiful Mimosa blooms featured in the header image have now faded, but the Lantana are hanging on a bit longer. I so enjoy their multi-colored flowers. Plus, Lantana is old-fashioned flowering shrub of the verbena family, and I love heirloom plants.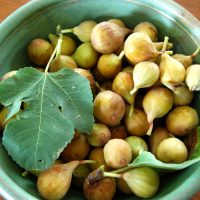 I'm watching the green figs grow bigger on the tree at the camp and hoping this year that the birds and squirrels don't consume the figs before they've had a chance to ripen, as they have done the past two years. We are in dire need of preserves!
This week, the alligator farmers returned truckloads of young gators to the marshes from where the eggs came. It's all part of Louisiana's American Alligator conservation program. Next month, they will come back to gather eggs from all the nests they can find, which will later hatch at the alligator farms. Once those hatchlings are about 2-3 feet long, 12% of them will be returned back to their homes, as I said above. They have a better chance of surviving this way than if they hatch in the wild.
June marks the beginning of Hurricane Season, and Tropical Storm Collin kept everyone alert this past week. Experts are predicting a serious hurricane season with 14 named storms, but it doesn't pay to fret. We prepare, we pray for the best, and then live with the consequences.
June is also the busiest month of the year for rentals at Camp Dularge. However, tours have slowed to a snail's pace, no doubt due to the heat. The heat also encourages rapid reproduction of the non-native, invasive water hyacinth, which will soon block little bayous and canals, thereby restricting where I can take my customers. It's okay, though, because invitations to read my book at various places are arriving. I'm looking forward to getting back in the swing of that, as it has been quite a few years since I've done so. Wish me luck! Meanwhile, I continue to write twice a month for the Houma Times and also for Country Roads.
And lastly, in community news, it has finally happened–an alligator attack–and it was too close to home for comfort. In a little bayou very near Lake Decade, where my sons sometimes do water sports, a 16 year old girl jumped into the water for a swim in front of the family dock. She swam to her father's boat to climb out and glimpsed the gator's jaw out of the corner of her eye. Seems she kept her wits about her, scurried up the ladder, and the gator only succeeded in taking a chunk out of her forehead. You can read the entire report here.
So, now, won't you fill me in on your summer plans and news?
Many thanks to this month's sponsor–Bonita Banderies. As an author of A Promise Kept, she was inspired by the beauty of the Cross Lake near Shreveport, LA to photograph several of her favorite scenes and create her Inspiration Cards. The notecards 4 3/8 x 5 3/4 are blank on the inside, printed on quality card stock, and assembled by hand. Her most recent book, A Promise Kept Inspirational Guide For Family Caregivers, encourages caregivers and their loved ones to spend time outside, enjoying the therapeutic beauty and tranquility of nature. Please leave a comment to be entered for a chance to win a boxed set of her Inspiration photo cards, plus a bonus card suitable for framing. For more information, please visit her website to see more of her work.
Beating the heat,
BW