Raising Camp Dularge Step 3
Okay, we can't go by "days" any more because I have lost track and they are not working on the house day by day.
Step 3 included pouring cement into the holes to set the pilings . . .
like this.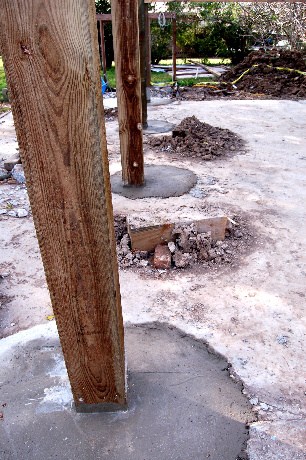 This is how the pilings on the back patio look now.
And now I have this new pile of dirt that I am going to use to my advantage to help level out the yard.
As they say, "Things sometimes have to get worse before they get better. "
And right now things are worse.  But I know they are going to get better!
Coming next . . . . Holiday baking!