The Blessing of the Fleet
Where else can you walk out your front door and see a boat parade?
and why are they parading?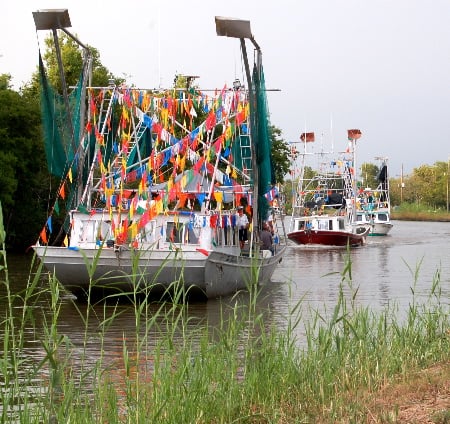 The lead boat carries the local clergy, who prays a blessing over every shrimp boat docked up and down the whole bayou in preparation for a bountiful White Shrimp Season, which opens in August.
There were boats of all colors . . .
all shapes . . .
and all sizes
And this one appears not to have a captain.  He was in the water beside his boat . . .  relieving himself . . . or repairing something, I'm not sure which!
And those who chose not to decorate their boats and join the parade, sat along the bayou bank enjoying a hot, lazy Sunday afternoon.
What went on in your neck of the woods today?
BW