Spring on the Bayou and a CONTEST!
Happy Spring everyone!  It seems down the bayou that we jump straight from winter into glorious spring almost overnight.  Last week, while walking my front yard, I noticed all these little insignificant wildflowers that are only seen once–before the grass starts getting cut weekly. After that, they don't get big enough to bloom.
I thought you might like to see them, and maybe you could name them for me.  I have a wonderful book on Louisiana wildflowers, but it's boxed up and I can't find it.  Besides, I love drawing on your knowledge and for all your yard work, a prize.
If you can name at least one of these correctly, your name will go into a random drawing for an 8×10 photo of any of the flowers on the blog, suitable for framing to hang on the back of the bathroom door or to put in the old "regifting closet" for those really close relatives and friends you don't really care for!!
Have a look!
We have a special name for these.  What do you call them?
1)  Here's a closeup of the same flower.
2)  Okay, this is not a flower, but it's so pretty I had to include it.  What is it?
3)  Okay again, this one isn't wild, but it was a straggler hiding under the edge of a piece of wood, so I had to photograph it.  I do know the name of this one, do you?
4)  This is a tricky one!
5) And do you know this one?
6) What about these little lovelies?
7)  And these?
8)  I think I know these without looking.  Do you?
9)  And lastly, these are the flowers that set this whole thing in motion.  I looked out my kitchen window, and there they were, on the roadside where they have NEVER sprung up before.  Nor have they ever bloomed on this property in 13 years.  They close at night, if that helps.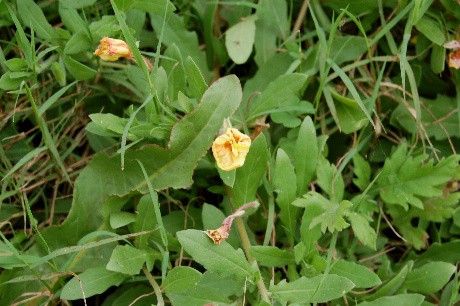 I can't wait to see what you come up with on these wildflowers.  I know weekends are busy, so maybe Monday we'll do the drawing.  I'm looking for at least 25 participants!
Going to spend time with LilSis!
BW