Dotter called it the "D.B.D.B-day Celebration" and hosted it at her new house.  Yes, she and MuzicMan are homeowners, and I'm happy for them. If there was ever any doubt that they are grownups, that doubt has been replaced by a mortgage.  Nothing like a mortgage to mature you fast! But I digress.
My son Danno, who works on tug boats, missed his birthday with family back in July.  His girlfriend, Brit, and The Captain had birthdays last week one after the other.  Hence, the "Danno, Brit, Dad Birthday Celebration".
With my two oldest sons working erratic schedules on tug boats, we hardly ever have the opportunity to get the whole family together at one time.  Somehow, it all worked out this time.
I was compelled to buy everyone a gift, for some odd reason—even for Dotter, MuzicMan, Daboo, Miah and Termite, whose birthdays have either passed or are forthcoming.  I thought long and hard about a little something I could get each one–something they would each enjoy. Unlike the stressful feelings I get around Christmas time of buying obligatory gifts that they might not want, or need, or like, I felt more freedom in the spontaneity of these gifts.  I actually enjoyed buying them.
We had a delicious meal of Redneck Gumbo with a side of "creamy potato salad", which when eaten together is our bayou version of mashed potatoes and gravy.
For dessert, Dotter baked (from scratch) a red velvet cake with cream cheese icing.  What a beautifully delicious labor of love!
While we were eating our cake, I asked Daboo and Danno if they would be home for Christmas.  They both shook their heads and answered no, and then said "not for Thanksgiving, either".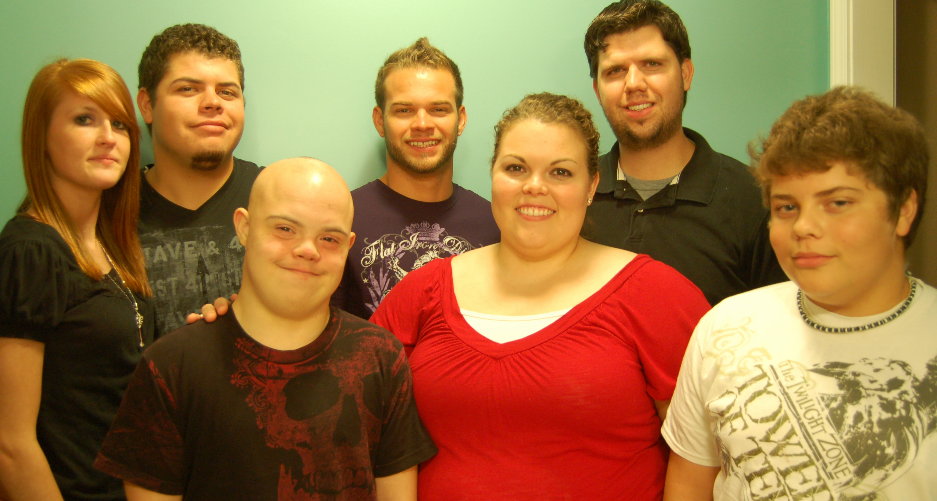 And that, my friends, is what the gift-giving was all about.  I'm glad I listened to my intuition, and I'm glad I brought my camera because I don't know when I'll have this chance again.
To family!
BW