There I was, one cool November morning, swimming along chasing a frog for breakfast, minding my own business when SWOOSH!
A big hand scooped me up and took me on an adventure of a lifetime.
"Oh joy!  I'm going to see the world!" I thought as I looked at the vastness around me.
I wasn't sure whether to swim or crawl this curious terrain.
Before I could figure it out, there was that big hand again.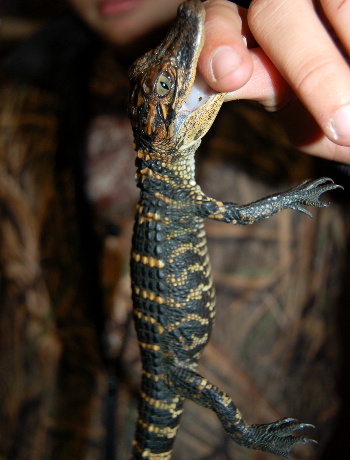 Momma said my sharp teeth and strong jaws were my protection.   So, I SNAPPED that finger right off!
Well not quite, because then they made me climb a tree, hanging on for dear life like I was some kind of common gecko.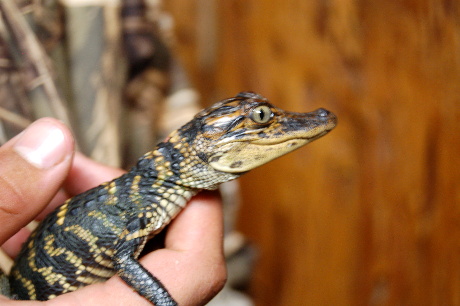 Just when I thought I was safe, they came in for another closeup.  You'd think they never saw a baby gator before.  Sheesh!
And then they did the cruelest thing of all.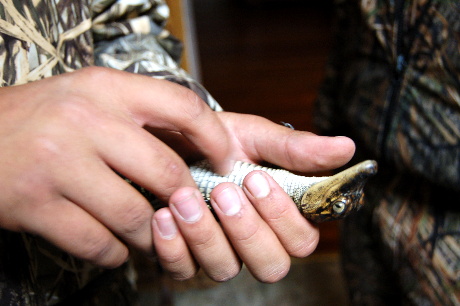 They put me to sleep.
And when I woke up, I was back in the safety of the marsh grass, where my momma was waiting for me.  And boy, was she angry!
Thanks for the ride, fellas!
Godfrey the Gator
(No gators were harmed in the writing of this story, before, during or after.  The baby gator was returned to its mother at the of the journey.)