Mommy, I can fold the clothes, too!
Without photos, most of you would not believe the things this little coon is capable of. She always wants to be where I am–whether it's folding clothes or cleaning windows
tending the plants . . .
hanging clothes on the line . . .
or just helping me drink my water after a hard day's work in the yard . . .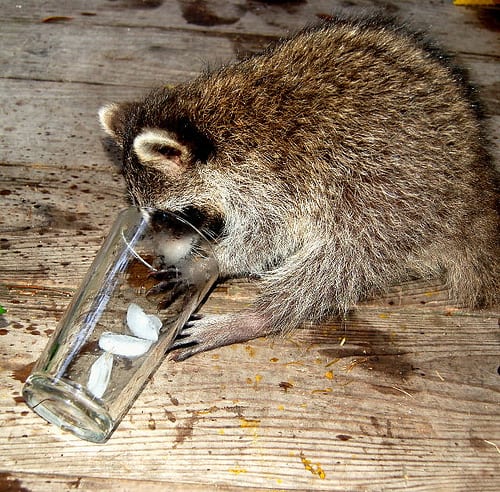 I can always count on Chaoui to keep me company.
PS: Raccoons are very, very smart. I don't have a pic of this, but she loves ice cubes so much, we put them on the floor and she plays hockey with them. Then we kill ourselves laughing when she grabs one with her wet paw and it sticks to her hand and she can't shake it off. She figured out she has to dip her paw in her water bowl to get it off. Then she pushes the cube around in the bowl until it gets small enough to eat. Then, crunch, crunch, crunch!