Morganza Flooding Update and a Baseball Quandary
Morganza Spillway Flooding
While the residents of the Atchafalaya Basin and Morganza Floodway breathe a collective sigh of relief, I do so with them.  The Army Corps of Engineers had previously put out maps for the worst case scenarios, and now it appears that the flooding will not be as bad nor as widespread as first anticipated.
While it was costly, time consuming, and probably very hectic for basin residents to pack up and evacuate, I'm sure they are happy to be returning to their "dry" homes soon enough.
Baseball:  The Game of Life
Meanwhile,  down this bayou and more trivial than flooded homes, I have baseball on the brain.  Termite will be starting his season next week.  However, he and I witnessed something in a game one night week that was a little disturbing.  I'm wrestling with how to handle it.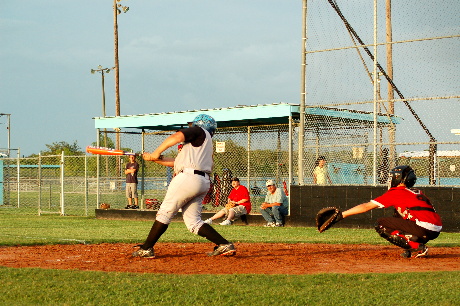 Since a minor is involved, rather than share all the details with you, I will just copy and paste the letter to the editor I am working on.  I am very interested to read your reactions based on the information in the letter.
Dear Editor:
To me, baseball is a training ground for life.  Coaches are like future bosses.  Team mates are like future co-workers.  Game strategy requires higher-level thinking skills.  Knowing where the play is requires focus and concentration.  Accepting the ruling of the umpires teaches respect for authority.  And lastly, always following the rules is a good rule of thumb for life.
At a time when the values of our youth are challenged daily by all forms of media, I am gravely disappointed to see those same values being challenged on the local baseball fields.  Earlier this week, I watched a 15-year-old boy play baseball on a 13-14 year-old team.
After the game, when asked how he was able to play on the team, he replied that a player had been injured a while back and that another player had asked him to join the team.
When I challenged him about the fact that he was too old for the league, he told me the local director said it was okay.  Evidently it must have been approved because there is a sign-up process and payment is required.  He further stated that the head of recreation had even approved the roster before the game—not something I verified.
Each time I challenged him that what he had done was "wrong", "illegal", or "breaking the rules", he defended his position that those who run the program said it was okay.  What lesson did the athlete learn when he was allowed to play a league below his age and abilities?
In my opinion, the integrity of the local sports program has been compromised.  If the local department of recreation chooses to operate in the gray in a day when our youth need to know there are absolutely black and white choices in life, maybe it's time to throw in the towel completely.
Hopefully, though, this letter will bring about an admission of error, a valid explanation, and an apology to the players and parents who thought their children were learning valuable lessons while playing the American game of life—baseball.
END OF LETTER.
Now, I have not sent the letter yet because I have a couple more questions to ask that might straighten this whole mess out.  I have decided that I will give the director the benefit of the doubt and give her a call later and the chance to redeem herself before I send this to the newspaper. There must be a better explanation.
In the meantime, please do not inundate me with comments that it is the parents' responsibility to teach kids right from wrong.  I know that.  I do that.  It is the judgment of those in charge that is in question here, and the poor example they set in allowing this exception to the rules.
PLAY BALL!   Bring on your humble opinions!
BW